New Ross & Waterford Osteopath
Treating the cause not just the symptoms
New Ross & Waterford Osteopath
Maintaining your optimum fitness
New Ross & Waterford Osteopath
Cranial osteopathy for babies and children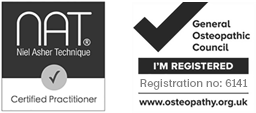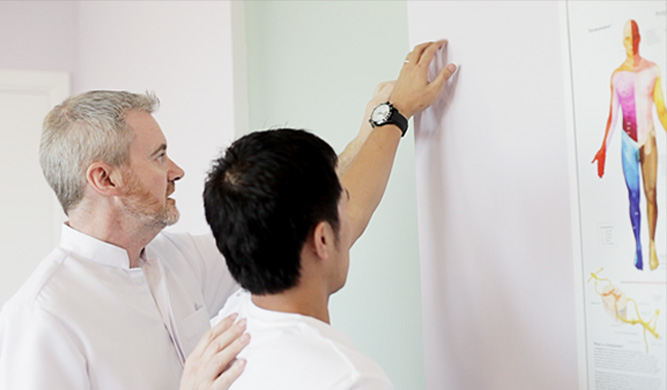 Why should you choose osteopathic treatment?
Osteopathy is based on the principle that the body has the inherent ability to heal itself. The body is designed and can cope and adapt well to the strain of daily living. However once the strain becomes too much the body will start to go out of balance. This imbalance will often manifest as pain or other forms of dysfunction.
Osteopathic treatment strives to bring balance back to the body. Once this balance is restored the body can start to heal itself.
Our services
Click below for a simple introduction to osteopathy
Osteopathy can help with?
Generalised aches and pains, Neck and back pain, Arthritic pain, Sciatica, Muscle spasms, Nerve pain, Fibromyalgia, Headaches, Frozen shoulder, Hip/Knee/Ankle pain, Shoulder/ Elbow/Hand pain, Digestive problems, Breathing problems, Sports injuries, Insomnia, Stress related pain...
Frozen Shoulder
What is frozen shoulder?
Frozen Shoulder Syndrome is an extremely painful condition. It can often start with a niggling ache followed by extreme pain. Over time the shoulder becomes severely restricted making normal everyday activities very difficult if not impossible. You might not be able to get your arm behind your back or even above your head. The effects of this condition can be overwhelming resulting in months of pain and misery. On average it can take up to 30 months for the shoulder to get better without treatment.

Sports Injuries
Osteopathic treatment is very effective in resolving sports injuries. As well as reducing pain for an acute sports injury Osteopathy because of its whole body approach can be used as a preventative measure to reduce the risk of injury in the future. For example a recurrent hamstring strain could be a result of problems in the sacro-iliac joint or poor mechanics in the lower back. Correcting these primary problems should prevent the hamstring strain from recurring. Similarly repetitive injury like tendonitis or "tennis or golfers elbow" could be a result of dysfunction of the joints in the neck, upper back or shoulder joint. Again improving the function of these joints causing the problem should resolve the repetitive strain in the elbow.
The Osteopath treats the whole body reducing strain patterns aiming to keep the body in optimum condition for sport.
Cranial Osteopathy for babies and children
Irritability, crying for long periods
Preference to turn head or feed on one side
Digestive discomfort
Sleeping issues
Babies head shape and symmetry

William Lenihan
BSc. (Hons) Ost Med. D.O. N.D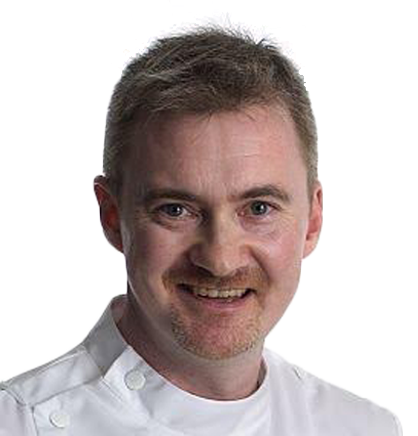 William is passionate about Osteopathy and its benefits and bases his treatment on the consideration and understanding of the mental, emotional and physical stresses that modern living places on us.
His gentle patient focussed approach works on alleviating / minimising stress allowing the body to heal and return itself to optimum health. With this in mind William tailors each treatment plan specifically to the individuals needs so that they can return to pain free functioning as soon as possible.
Clients Say
William treated me for long-haul Jet-lag and it worked perfectly - I was amazed at what Osteopathy can help with!

Roger Whieldon
I was treated today by William who put me at ease and made me feel very comfortable with his gentle approach. I enjoyed the consultation during which he identified areas which have been causing me discomfort and pain and performed effective techniques which have given me relief already. I would highly recommend him.

Karen Crowe
News and Events
Subscribe and receive news about offers and new services in our centre
Make an appointment in our therapy centres
39 South Street, New Ross, Co Wexford, Y34 C822

(On street car parking or car park in Maher's Yard opposite Daybreak)
Monday, Wednesday, Thursday, Friday, Saturday 8am to 8pm
After we receive your message, our administrator will contact you and agree on all the details or you can contact us directly on (087) 6296069